​Cardiology is the branch of medicine that deals with conditions of the heart and circulatory system. It is included within the medical specialties, that is, it does not cover surgery, even though many of the cardiological conditions are surgical in scope, so a team of cardiologists is normally made up of a cardiologist, a cardiovascular surgeon and Physiatry, integrating also other specialties when the patient's terrain requires it.
In Spain, being a cardiologist requires a degree in medicine and then a specialization in cardiology.
As in other specialties of medicine, cardiology is one of those that has evolved the most in recent decades, mainly thanks to important technological advances in the fields of electronics and nuclear medicine, among others.
This has led to the creation of subspecialties within cardiology, among which we can recognize:
Non-invasive cardiology:
– Electrocardiography
– Conventional
– 24-hour continuous monitoring (Holter test)
Stress tests (Ergometry):
– Conventional
– Sensitized with drugs
– With nuclear medicine
– Blood pressure monitoring
Invasive cardiology *:
– Cardiac catheterization
– Percutaneous transluminal angioplasty
– Cardiac electrophysiology
– Pacemaker implantation
– Trans-catheter ablation of arrhythmia foci
Diagnostic tests:
– ECG
– Blood test
– Echocardiogram
– Measurement of heart pressure
– Electrocardiogram (ECG)
– Electrophysiological study
– Blood pressure measurement (with a sphygmomanometer)
– Cardiac enzymes
– Cardiac catheterization
* To be carried out outside our center.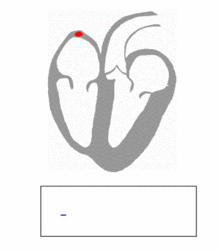 Online appointment
The way to make the process of requesting an appointment time more agile and faster is through our website, where you can request your appointment with your specialist doctor from home, with the convenience that this service entails. You will be able to see the available hours of the doctors to be able to choose the one that best suits your needs and schedules. However, you have the possibility to change, modify or cancel the appointment.
Request your appointment
The mutuals with whom we work