Nephrology (from the Greek nephros, meaning kidney) is the branch of Internal Medicine that deals with the study of kidney function and diseases. Nephrology doctors call nephrologists.
In Spain, nephrology is a specialty that is achieved through the method known as resident intern specialist or MIR (acronym for Internal and Resident Physician). The period of specialization consists of 4 years and, according to the Ministry of Health, this should include rotations through the specialties of Internal Medicine, Urology and Intensive Medicine, as well as the Nephrology Service.
Diseases:
Chronic renal failure. Advanced, and dialysis patients.
Glomerulonephritis
High blood pressure that does not respond to medication.
Disorders of fluid, electrolyte and acid-base balance, of renal origin.
Occasionally:
Acute renal failure.
Renal lithiasis (kidney stones).
Chronic or recurrent urinary infections.
​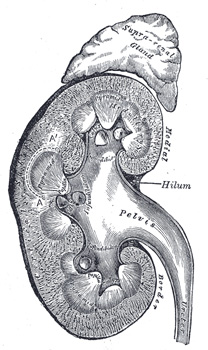 Online appointment
The way to make the process of requesting an appointment time more agile and faster is through our website, where you can request your appointment with your specialist doctor from home, with the convenience that this service entails. You will be able to see the available hours of the doctors to be able to choose the one that best suits your needs and schedules. However, you have the possibility to change, modify or cancel the appointment.
Request your appointment
The mutuals with whom we work