The activity of this Unit is aimed both at people who integrate physical activity into their health habits and at professional athletes.
Its function is to carry out the global medical-sports control of the individuals and treat, if necessary, their problems.
The current practice of sport, all ages and in all categories, requires the guidance and monitoring of medical professionals in its various fields. It is with this philosophy, linked to the vocation of service and health promotion in our environment, that we put at your disposal the Sports Medicine Unit, a group of medical specialists with extensive experience in the fields of sports, nutrition, physiotherapy , emergency care and surgery.
The main lines of action of the unit are:
PREVENT: From the youngest ages, periodic medical check-ups, advice on the capacities and limitations of the different children's and youth sports, etc. They are of great importance when it comes to preventing and acting prematurely on possible physical problems derived from sports practice.
MONITORING: Objective evolutionary controls of the state of form through stress tests, monitoring and assessment of the evolution of injuries, in addition to training in nutrition, recovery and physiotherapy, the use of medications, doping substances and their consequences are subjects to those that our professionals will respond to athletes of all levels and ages.
TREATMENT: The emergency diagnosis of injuries in sports, as well as their medical-surgical treatment and subsequent recovery can be carried out almost comprehensively in our center. This guarantees a more precise follow-up within the same medical structure.
We serve:
Athletes.
People who perform any type of recreational physical activity.
People who carry out activity as a measure for the promotion of health.
General population.
Care of the physically disabled or people affected by diseases of the locomotor system, neurological diseases or the cardio-respiratory system who practice physical actvitat.
Services:
Sports physiology: sports medical check-ups.
Evolutionary controls of sports performance.
Sports nutrition and dietetics.
Sports trauma.
Sports psychology.
Ultrasound in sports pathology.
Growth factor treatment.
Functional assessment of the athlete (studies, tests and treatments)
Prerequisites to the stress test:
Sleep a minimum of 7 hours the night before.
Refrain from alcohol, tobacco, and coffee for the previous 12 hours.
Dinner the day before should be simple and digestible.
Do not perform physical activity 24 hours prior to the test.
Have adequate sportswear and shoes.
Do not take solid food for 3 hours before the test, you can ingest liquid up to 1/2 hour before.
Sports injuries:
Diagnosis and treatment of wounds: care, sutures, etc.
Musculoskeletal ultrasound for the diagnosis of muscle injuries, ligaments, tendons, nerves, bags, etc.
Ultrasound-guided infiltrations for the diagnosis and treatment of osteoarticular injuries.
Diagnosis and treatment of musculoskeletal injuries.
Physical rehabilitation and physiotherapy.
Specific study according to the pathology.
Systematic study of the locomotor system within the sports medical examination.
Functional assessment tests of the injured athlete
Rehabilitation programs for strength, flexibility and perception.
​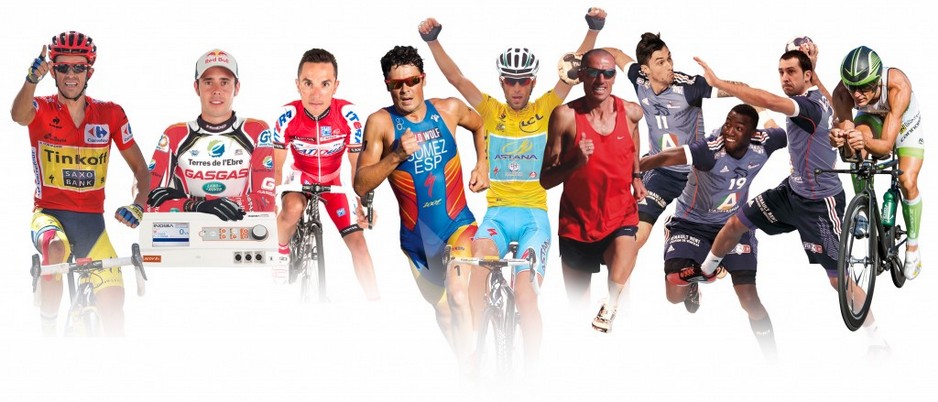 Online appointment
LThe way to make the process of requesting an appointment time more agile and faster is through our website, where you can request your appointment with your specialist doctor from home, with the convenience that this service entails. You will be able to see the available hours of the doctors to be able to choose the one that best suits your needs and schedules. However, you have the possibility to change, modify or cancel the appointment.
Request your appointment
The mutuals with whom we work